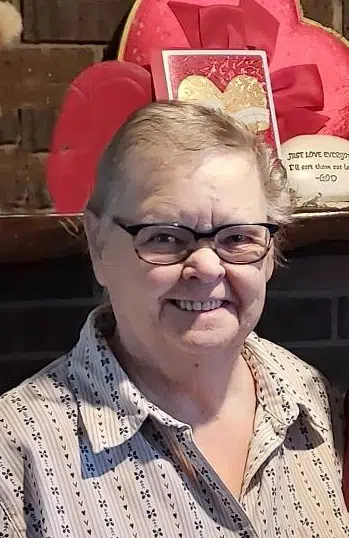 Virginia (Jinx) E. Nevins, 77, Green Bay, died Saturday morning, November 19, 2022 at Unity Hospice Meng Residence, De Pere. She was born on May 2, 1945 in Laona, daughter of the late Hubert and Georgia (Stubbs) Tuell.
Jinx attended Gillett High School with the class of 1963. She worked for many years as a sugar boiler at Western Sugar Co-op. On December 23, 1981, she married Allen Leroy Nevins. He preceded her in death on May 5, 2018. Jinx lived in Benson, AZ for 15 years before returning to Wisconsin.
For more than 20 years, Jinx's hobby was making dolls. She owned her own furnace and fired her own porcelain doll parts. Jinx learned to sew all of their clothes by hand. She attended "puppet class" in Arizona every week. Jinx was very involved in the San Pedro Resort Community Church where she lived in Arizona. She prepared weekly newsletters and helped with services weekly. Jinx and Leroy were avid motorcycle enthusiasts and traveled all over the US camping, Jeeping and ATVing. They were longtime members of the Gold Wing Riders Association of America and the Colorado FCRV camping club. The two always looked forward to their monthly outings and Spring Fling held annually in Brush CO. Every Monday they went into the desert with their four-wheel drive friend group "Boonie Crashing". Each week a new destination was chosen to explore. It was not uncommon to discover abandoned treasures. It also allowed them to take part in another hobby that Jinx and Leroy enjoyed together, Geo-caching. Before moving to AZ, they were members of the United Methodist Church.
She is survived by a son and two daughters-in-law, Howard "Sonny" (Sheila) Crandall, Jr. and Cecelia Crandall; a daughter, Kathrine Crandall-Holtz and life partner, Dave LaMontagne; a stepdaughter, Cheryl (Michael) Denton; seven grandchildren; several great-grandchildren; siblings, Allen (Janeva) Tuell, George (Rita) Tuell, Wilma (Wayne) Roskom, Buck (Holly) Tuell, Myra Soapes, June (Charles) Grutza; nieces, nephews, other relatives and friends also survive. She was preceded in death by a son, Timothy Crandall; a stepson, Clint Nevins; a brother, Donald Tuell, and a brother-in-law, Jessie Soapes.
A visitation for Jinx will be held at Kuehl Funeral Home, 108 E Main Street, Gillett, on Saturday, November 26, 2022 from 9:00 AM until the time of the service at 11:00 AM. Reverend Laura Reimer will attend the memorial service. Cremation has taken place and Jinx will be buried at a later date. Expressions of sympathy can be shared with her family at www.kuehlfuneralhome.com. In lieu of flowers, memorial donations can be made in Virginia's memory to Unity Hospice.
The family would like to extend a special thank you to the Unity Hospice staff for the loving care and compassion they have extended to Jinx and her family. Also a special thanks to the many people who took the time to visit or send cards to Jinx during her illness.