Good morning, and happy post-Thanksgiving! Hope everyone had a nice holiday yesterday. Or if you've had a rough holiday (I know some people do), I hope you're relieved that it's over.
Yes, I am aware that the site still has its Thanksgiving colors this morning. Web developer John Ekdahl will change us back to the usual colors when he wakes up.
Now then: Really enjoyed seeing those Cowboys throwbacks yesterday (lots of extra pics here). It was their first time in 10 years wearing this uniform (almost to this day!), thanks to the lifting of the one-shell rule this season.
Of course, a big difference from 10 years ago is that the socks are much less uniform now, as can be seen in this shot of three Dallas players wearing three different types of stockings: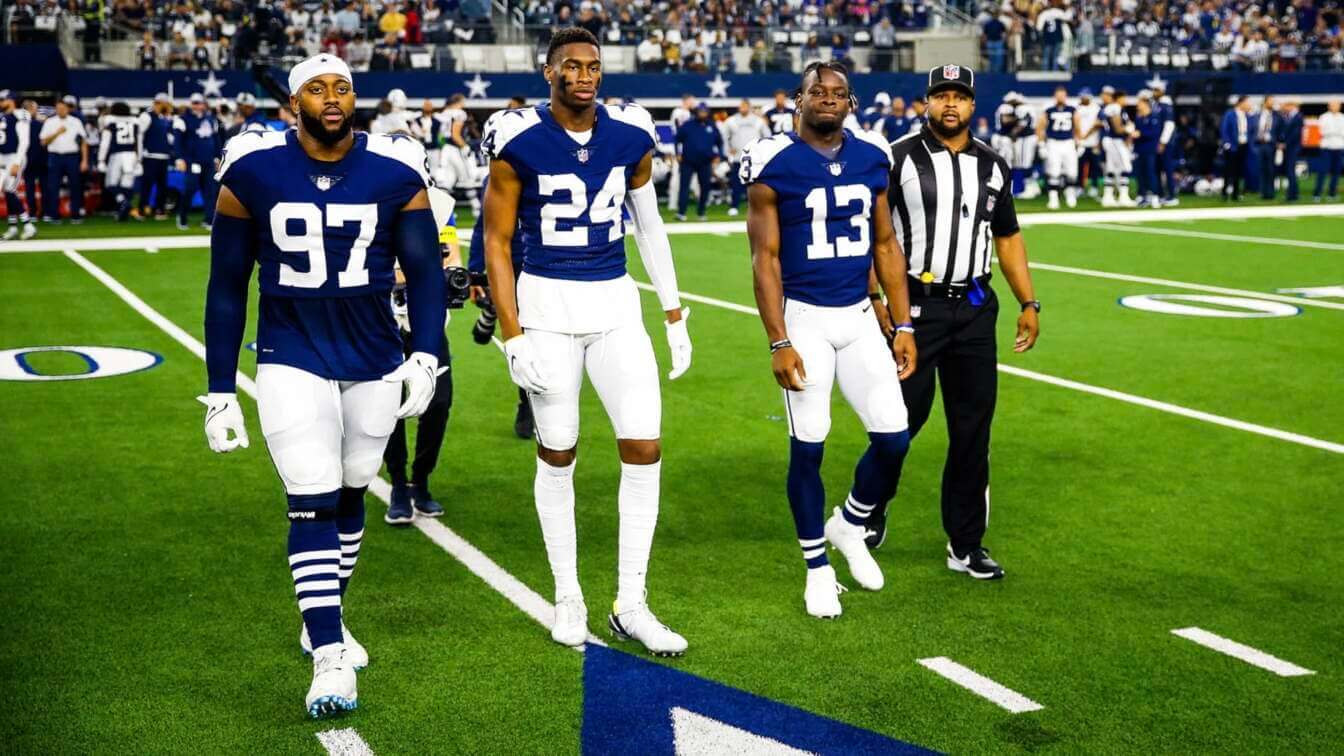 Earlier in the day, the Lions somehow decided that a major holiday was a good time to wear the worst uniform in the league. Weft!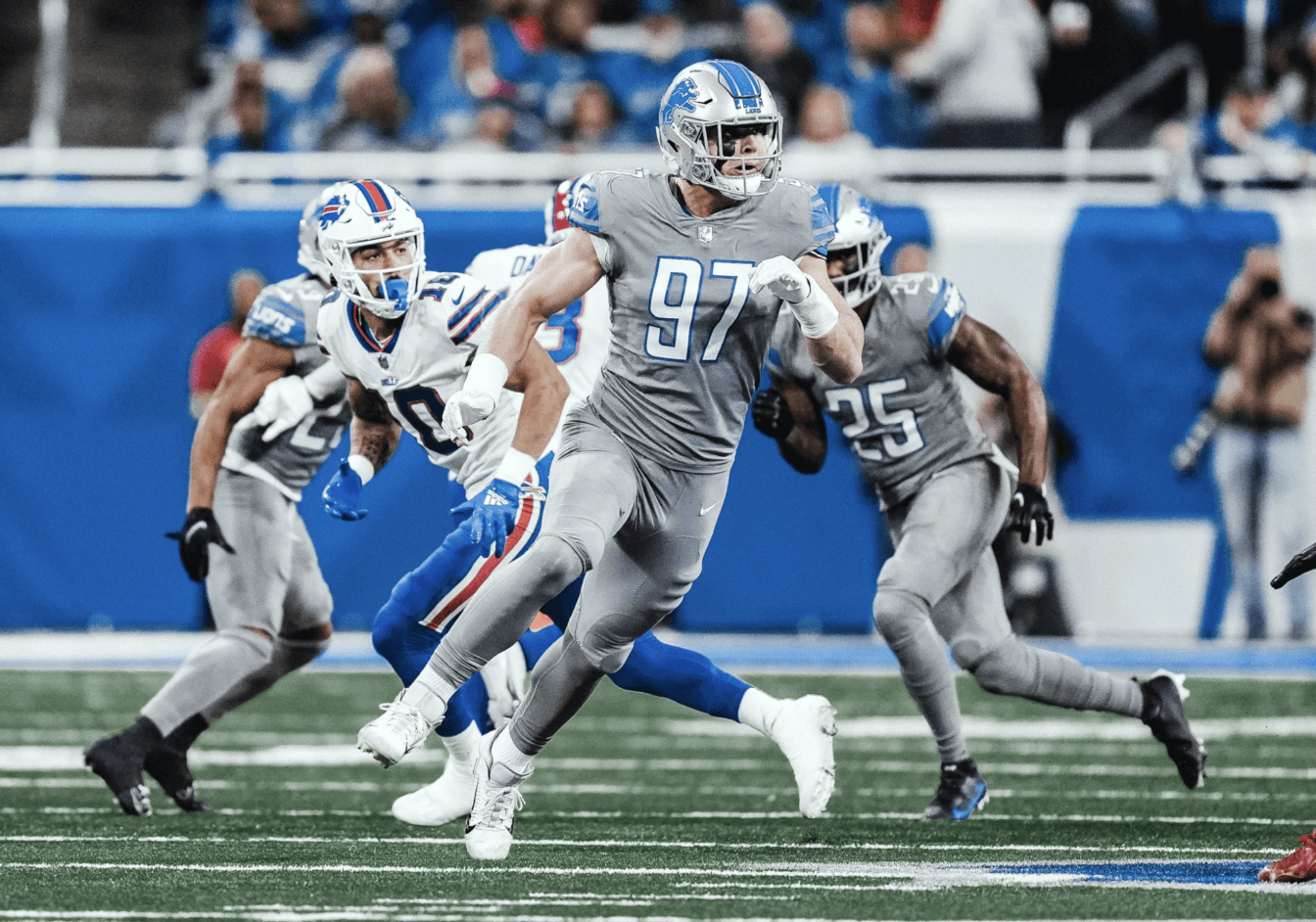 Luckily I was busy with my family when that game was played and didn't have to watch any of it.
The last game of the day was in Minnesota, where the Vikings wore their purple bodysuits — ugh: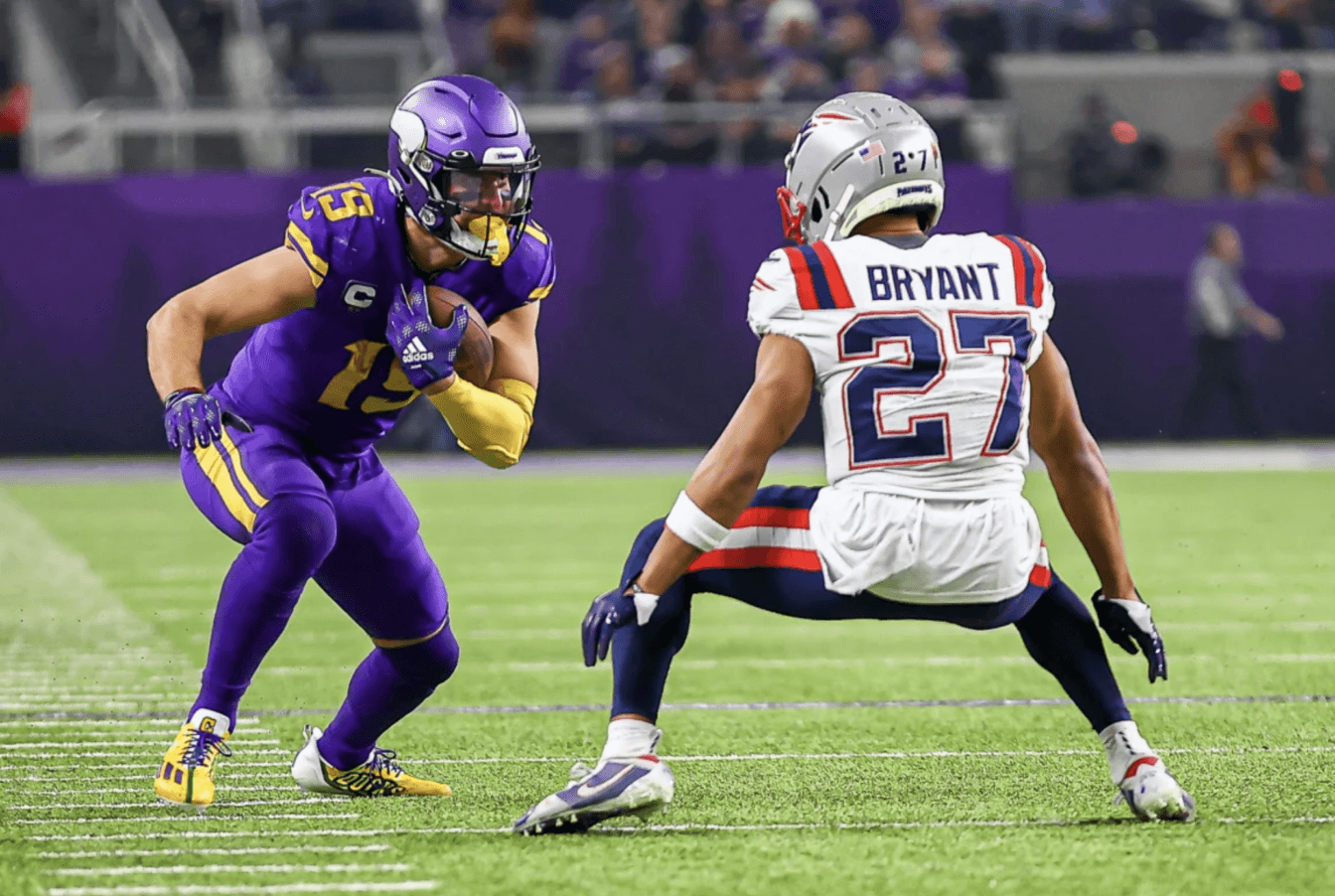 Also: As part of a new Thanksgiving initiative that will become an annual thing going forward, all teams wore a John Madden commemorative decal on the back helmet yesterday.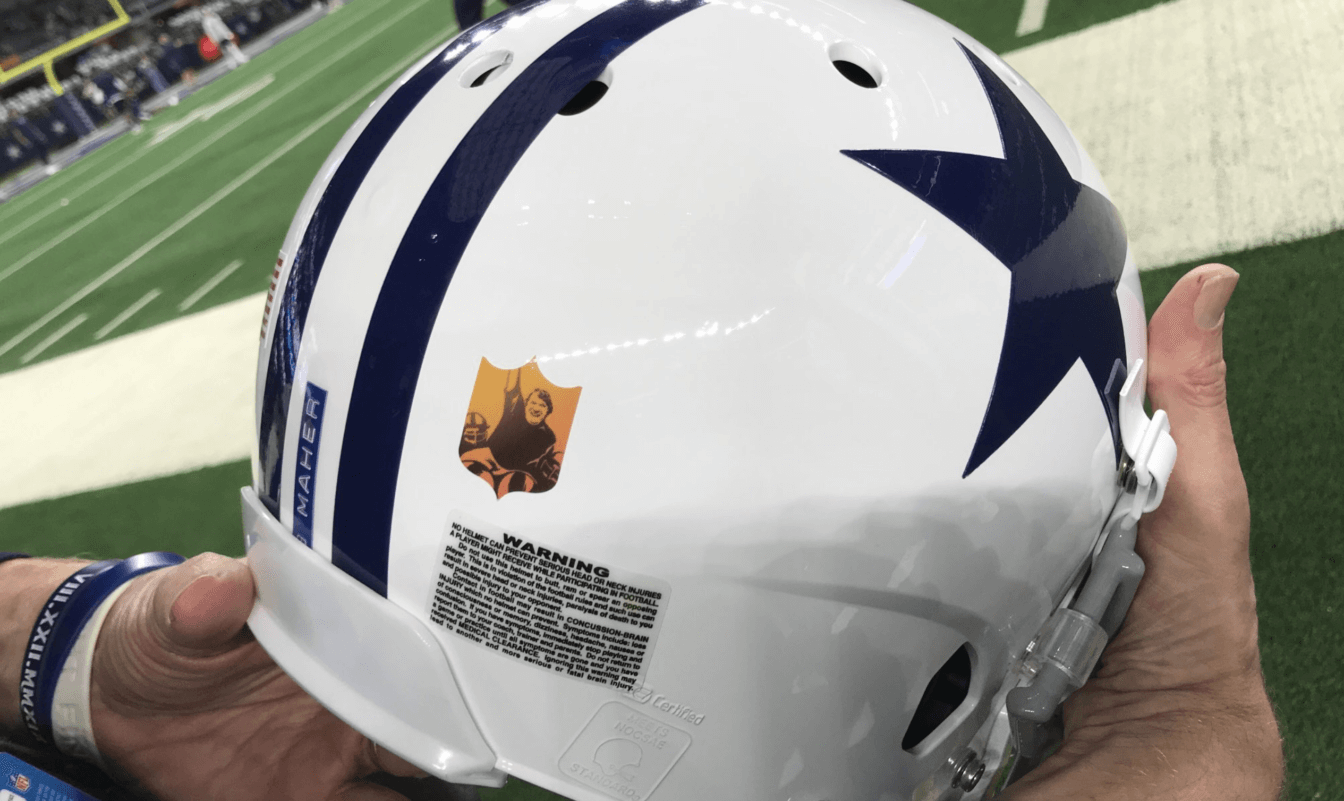 It's a nice idea to salute Madden, but I hope they come up with a different decal design next year because this one didn't work. For starters, it needed more contrast and a darker border, but the bigger problem is that photo-based graphics (as opposed to a logo or typography, or even a graphic illustration) stand no chance of looking good when it gets reduced to such a small size. It looked like a brown smudge on TV, even in close-ups. (Wouldn't a Madden turducken also be more appropriate than an image of Madden herself?)
In addition, it was widely reported that a new logo with Madden's signature would appear on all three fields yesterday. It did indeed appear on the field in Detroit: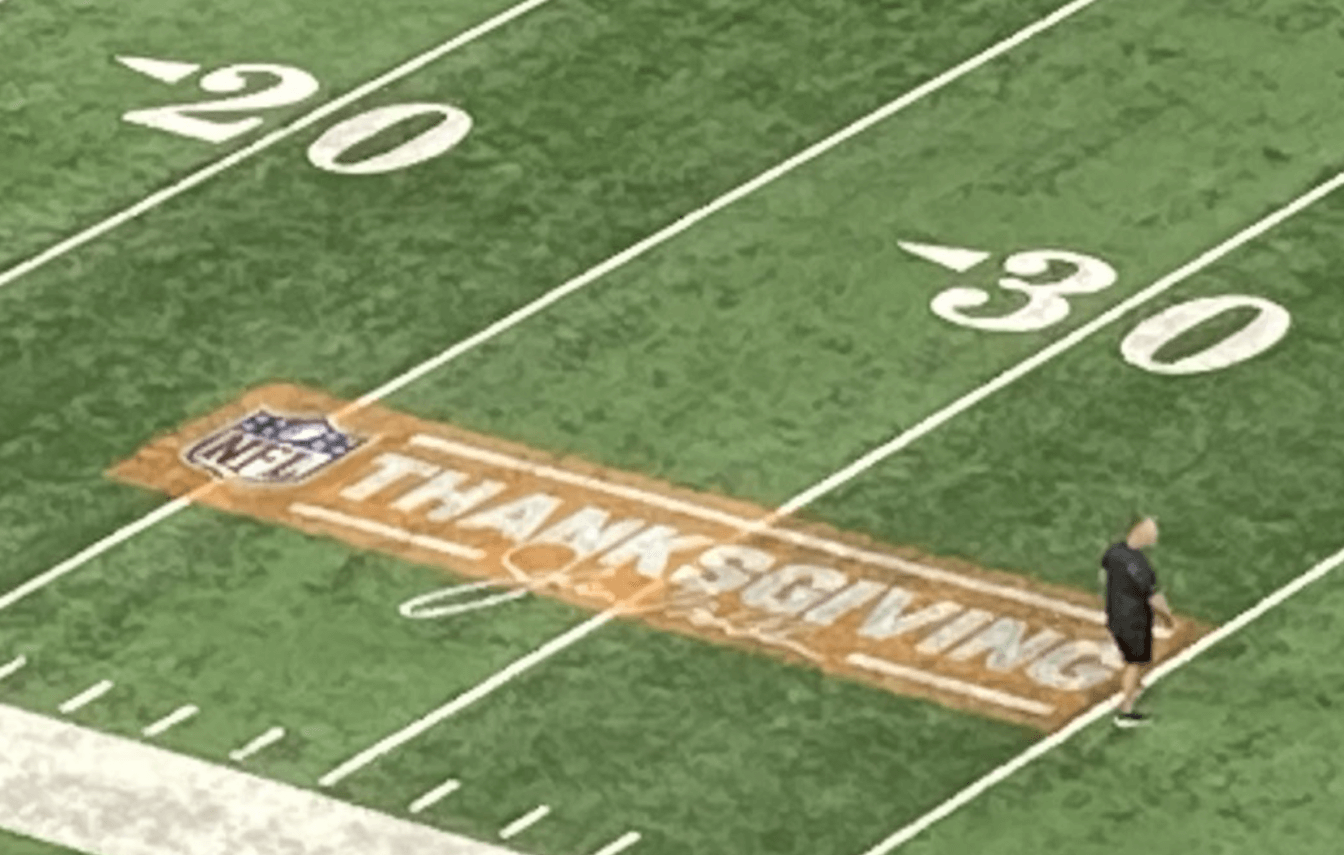 And it was also on the field in Minnesota: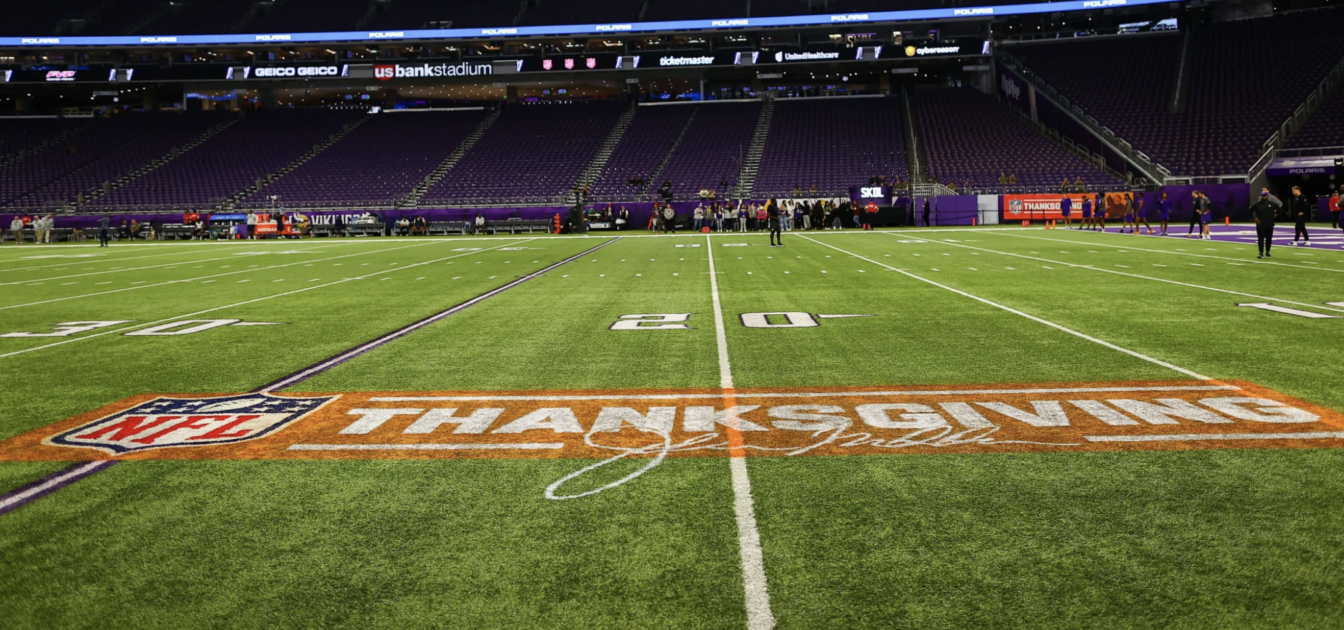 But in Dallas, the logo appeared on the sidelines, not on the field itself: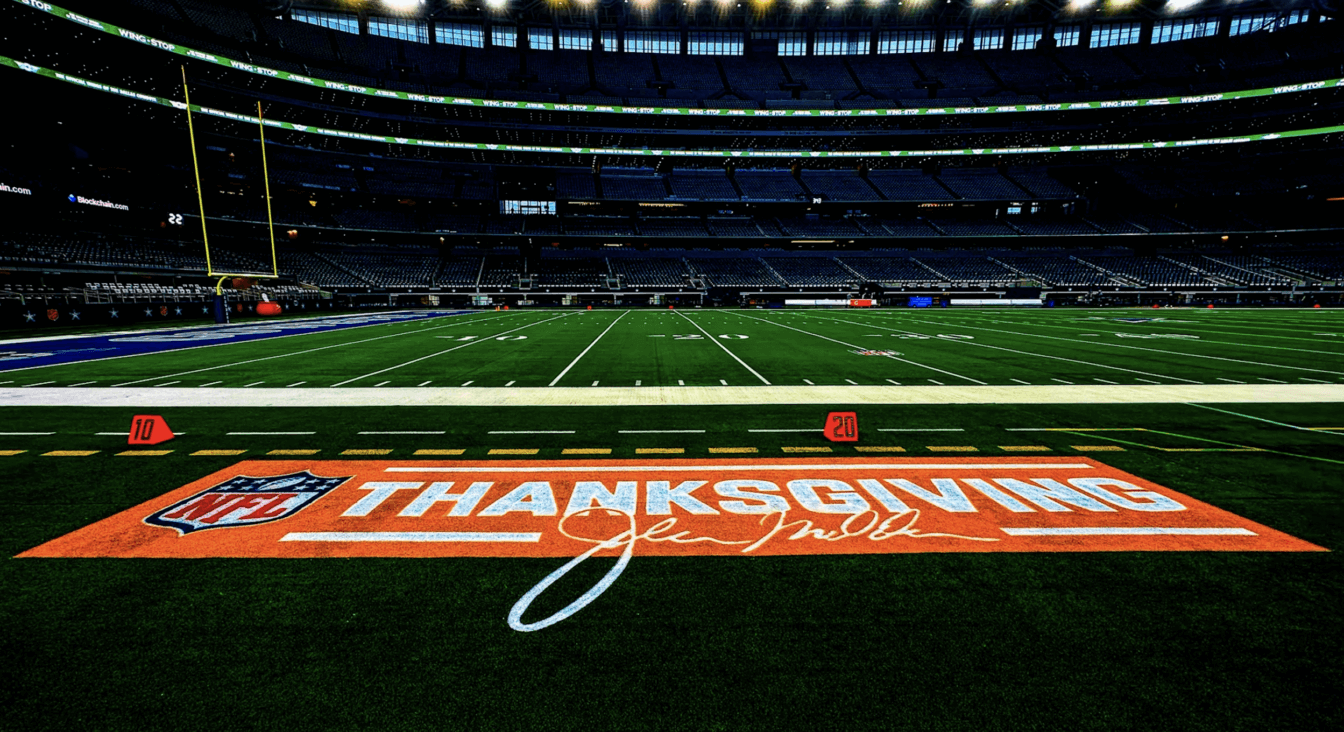 In the meantime, here's a thought: If the league planned to honor Madden yesterday, wouldn't it have been nice if they scheduled the Raiders to play?
---
Broncos game memory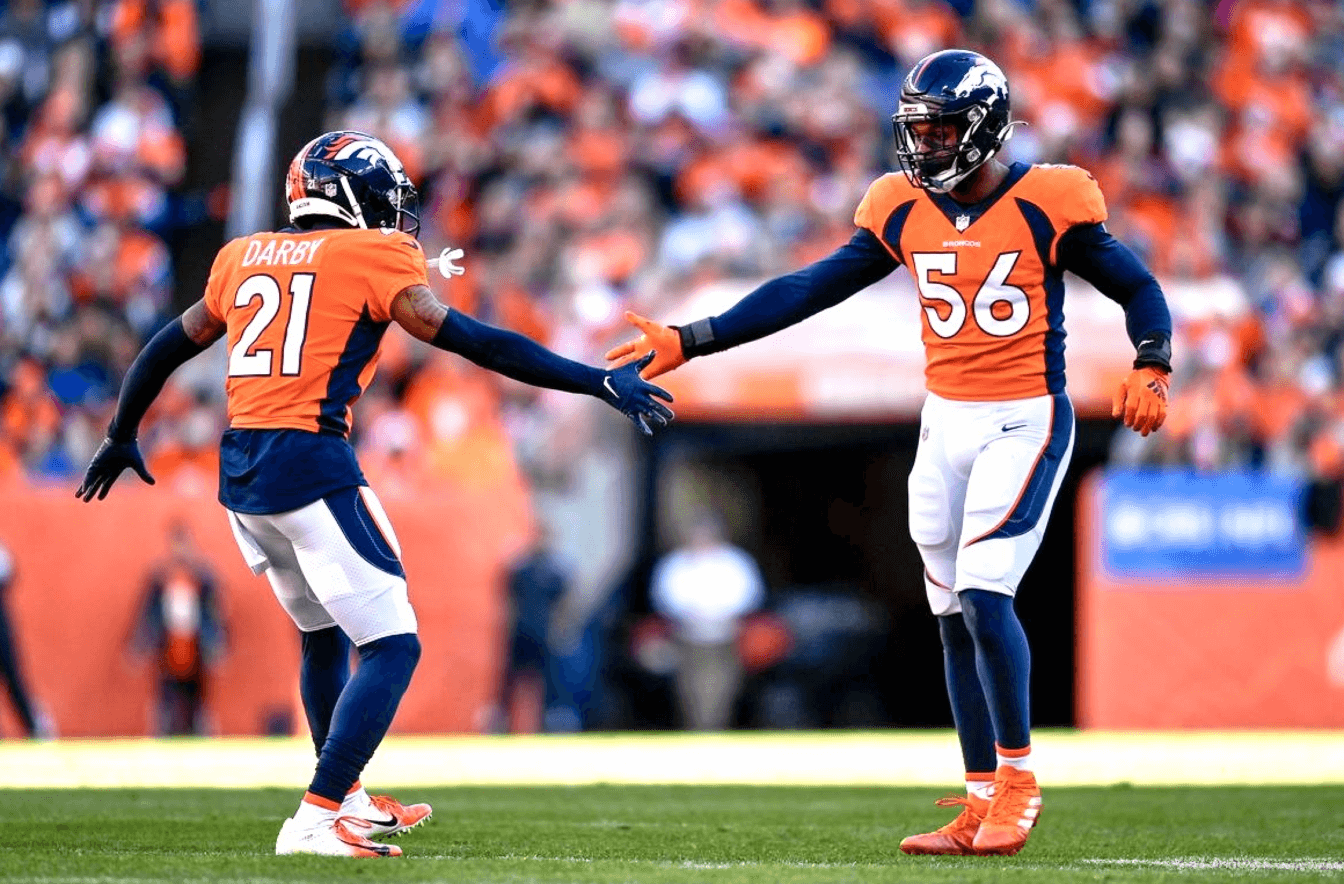 In case you missed it earlier this week, our latest Uni Watch design challenge is to give the Broncos a makeover. Full details here.
---
Call for "Ask Me Anything" questions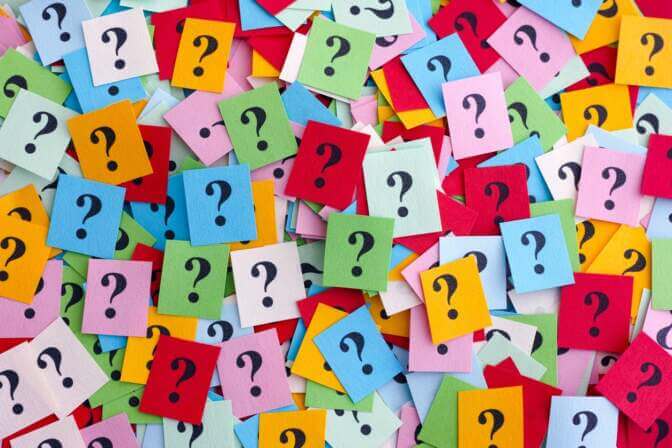 My next quarterly episode of "Ask Me Anything" — the bit where you can ask me anything about uniforms, sports, or anything else, and I'll do my best to answer — comes out on Substack next month. If you want to ask a question, you can email it here. (Note: This is not Uni Watch's usual email address.) One question per person, please. I look forward to receiving your questions!
• • • • •
Sorry, no Ticker today,
as the entire Uni Watch team had the day off. Enjoy your Thanksgiving leftovers today! —
Paul