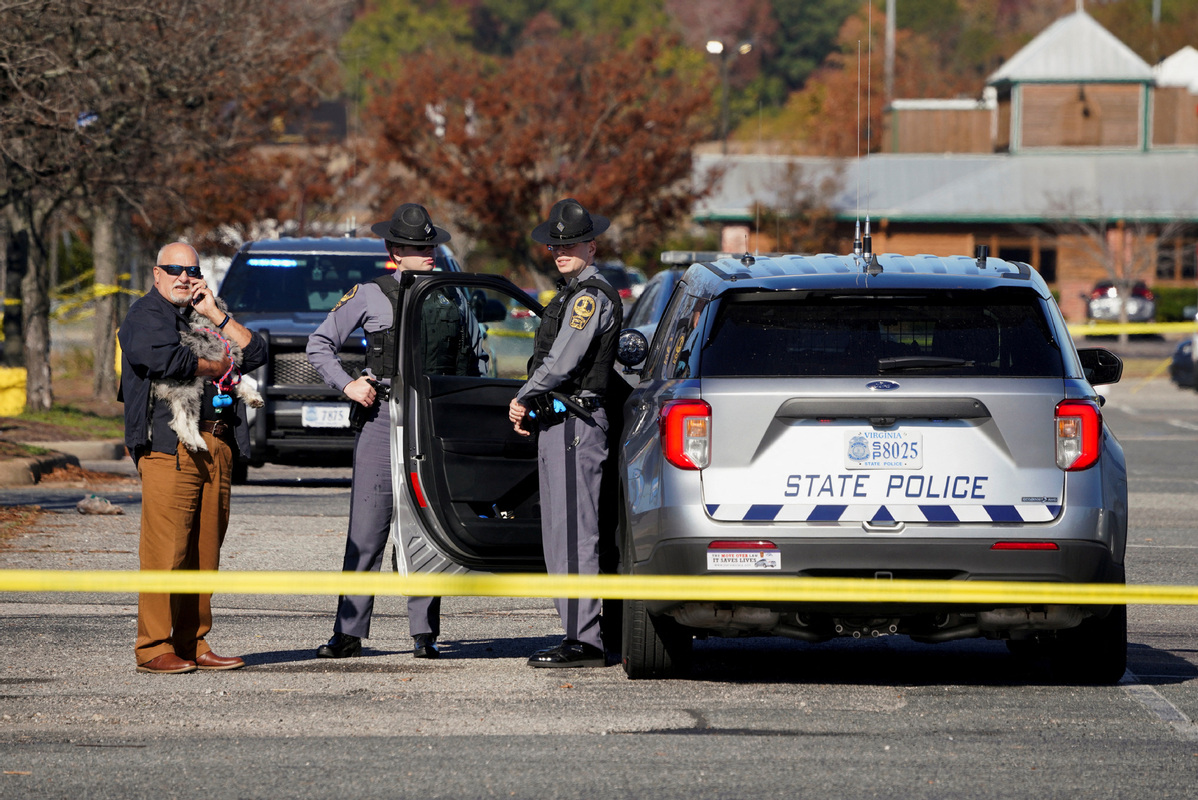 A shooting at a Walmart in Chesapeake, Virginia, in the United States late Tuesday left at least six people dead and some injured, three days after a shooting at a Colorado nightclub killed five people and injured 25 touched. The number of mass gun homicides in the US has now passed 600 for the third year in a row.
Gun violence was a major issue during the recent US midterm elections. US President Joe Biden said gun violence needs to be addressed, but repeated shootings indicate the problem is only getting worse.
It is not surprising that the number of deaths from gun violence in the US is much higher than in any other developed country, as the country with only 4.2 percent of the world's population owns 46 percent of the world's civilian guns.
As of Monday, more than 39,000 people had been killed by gun violence in the US this year, according to data from the Gun Violence Archive.
The spate of mass shootings in the US has also led to a sharp rise in depression and anxiety among young people. In fact, it is reported that at least half of the suicides in the US are related to gun violence. Gun violence has also affected the general atmosphere of American society.
In June, the U.S. Supreme Court ruled that overturned a New York state law that prohibited people from carrying concealed weapons; Firearms advocates hailed the ruling as a victory.
Opponents believe the ruling is not conducive to tackling gun violence. Under public pressure, Biden signed a bipartisan gun control compromise bill in June, and the White House announced the "Safer America Plan" in July, which would spend $13 billion over five years to hire and train an additional 100,000 police officers .
However, US policymakers are hesitant to address the real problem, such as lax gun control laws, lobbying by interest groups and partisan polarization.
The longstanding gun violence in the US is rooted in the "gun culture", which emerged after the Second Amendment to the US Constitution, passed in 1791, was ruled to protect the right of citizens to own guns.
Since the right to life is the most important human right, whether the US can effectively curb gun violence would be an important yardstick for the international community to measure its human rights.