By Bruce S. Ticker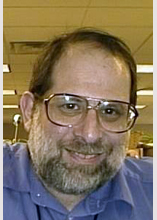 PHILADELPHIA – Jewish Texans, estimated at 176,000, should probably be concerned about the profound callousness of the Texas abortion law – with the reporting of Amanda Eid's near-death experience.
The majority of Texas lawmakers passed legislation that made Eid seriously ill and nearly killed her in late August because she could only terminate her pregnancy if her life was threatened. She may not be able to have children in the future.
The result of strict abortion laws would, it seems, cause an increase in births, if not an outright population explosion. At the same time, Texas law could limit the birth rate because women who survive a failed pregnancy may not be able to have children afterwards.
We could interpret this as an anti-Semitic plot to control the Jewish population – if that was the intended outcome. This situation has pronounced consequences for the Jews. For a nation that makes up less than 2% of the world's population, the anti-abortion law can be welcomed by those concerned about the growth of the Jewish population.
The opposite may be true in some cases. Under Texas law, women who must terminate a pregnancy — and survive the experience — could be harmed enough to make it dangerous to have children again. The Jewish population comprises 2 percent of the 330 million American citizens, and many Jews fear that our numbers are not rising high enough. While abortion restrictions would force more births of Jewish children, the law in Texas creates conditions that would prevent some future births.
In a movement that thrives on comparisons to the Holocaust, opponents of abortion must recognize the impact that 6 million murders during World War II had on the Jewish people. This law could prevent the growth of the Jewish population.
Deep in the heartlessness of Texas, the law allows abortion if the mother has "a life-threatening physical condition aggravated by, caused by, or resulting from a pregnancy that puts the woman at risk of death or serious risk of substantial impairment of her most important bodily function," according to CNN.
Texas lawmakers haven't bothered to clarify what that means, and a doctor who breaks the law could face a life sentence and loss of his medical license. Katie Keith told a CNN reporter: "They are extremely vague. They do not indicate exactly in which situations an abortion can be performed." (Keith is director of the Health Policy and Law Initiative at Georgetown University Law Center.)
The only one of the law's 28 co-sponsors to respond to CNN inquiring, Senator Eddie Lucio of the lame duck wrote, "We don't want to see any unintended consequences; if we do, it is our responsibility to correct those defects."
Too late for Amanda Eid and her husband, Josh Zurawski, an Austin couple fervently trying to start a family. Amanda got pregnant after a year and a half of fertility treatments.
As CNN says, Amanda's water broke four months into her pregnancy. The amniotic fluid that her baby depended on leaked out and her doctor told her the baby would not survive. "My cervix was fully dilated 22 weeks early and I would inevitably have a miscarriage," she said.
Texas law prohibited her doctor from aborting the pregnancy because the baby still had a heartbeat. "(The doctors) couldn't do their own job because of the way the laws are written in Texas," she said.
Amanda remembered before CNN that they would only terminate the pregnancy if she was "deemed sick enough that my life was in danger". The couple decided not to drive or fly to Colorado, the closest state where abortion is legal, after learning an emergency could arise within hours.
Three days later, on August 26, Amanda said, "We had a heat wave… and I was freezing cold, and I was freezing cold, and I was shaking, my teeth were chattering."
"Very quickly, she went downhill very, very quickly. She was in a state I've never seen her in before," Josh recalled. He rushed her to the hospital and she was too weak to walk on her own. Her temperature rose to 103 degrees, and the CNN report then stated: "Amanda was so ill that the doctors felt legally safe to terminate the pregnancy, she said."
That passage sticks in my mind: "sick enough… (to) be legally safe…"
Her pregnancy was aborted and 12 hours later she was transferred to intensive care because she developed sepsis, the body's extreme response to an infection that is a life-threatening medical emergency. Amanda survived after further treatment.
This comment from Josh also sticks in my mind: "I was really scared that I was going to lose her."
Her medical ordeal moved to another stage. According to CNN, Amanda's uterus was scarred from the infection and she may not be able to have more children. She underwent surgery to correct the scars, but it is not clear if that will work.
"(This) didn't have to happen," Amanda said. "That's what's so irritating about all of this is that we shouldn't have gone through all this trauma."
"Amanda almost died," Josh added. "Amanda will have challenges with more children in the future. That's not pro-life. … Because of these barbaric laws, she was denied any kind of health care when she needed it."
Texas lawmakers certainly weren't trying to stem the growth of the Jewish population, I believe, when they voted for these restrictions, but that's what could happen. Suppose GOP South Carolina Senator Lindsey Graham's proposal for a national abortion ban becomes law that could threaten all 6 million Jews in America.
Of course, Texas law or any federal law would be a mockery to all American families. During his failed campaign for governor of Texas, Beto O'Rourke aired a commercial revealing what the law was doing to Amanda and Josh, whose religion was not mentioned in the media.
A Democrat is preparing legislation to allow termination of pregnancy before a patient becomes seriously ill, Bridget Grumet writes in the Austin American statesman. Gov. Greg Abbott, a Republican who won re-election on November 8, acknowledged that revision is necessary. "Too many allegations have been made about ways in which the mother's life is not being protected… and so that needs to be clarified" in the next legislature.
Grumet points out that this means waiting at least six months, though Abbott could call a special hearing to avoid more potential deaths. It was urgent enough for Abbott to convene special sessions to enact the abortion restrictions and other laws.
For clueless and tone-deaf, at least Abbott is consistent. State Representative Donna Howard, who is working on the amendment, noted that lawmakers left doctors outside the loop when they drafted the legislation. "They didn't really fully understand what the implications would be because[an abortion ban]is something they've blindly worked on for years and put out the templates for legislation without really fully understanding it."
Certainly bad for Jewish Texans. Bad for all of us.
*