Whether Bill Belichick knows how to build a successful attack remains up for debate.
What is not in dispute, however, is his ability to humiliate novice head coaches.
After a 10-3 victory over a New York Jets team that just benched their putative franchise quarterback, the New England Patriots have a chance to extend their winning streak to four games as they settle against the Minnesota Vikings.
Getting a win over the Vikings would certainly lend more credibility to the Patriots' season, especially considering that a handful of their wins were against Zach Wilson and Sam Ehlinger.
For Belichick, Thursday's showdown against the 8-2 Vikings is an opportunity to expand his brilliant game planning in front of a multi-level national audience. And even though the Patriots are up against an opponent who has won eight of their first ten games, they have an excellent chance to advance to 7-4.
After all, Minnesota's record doesn't tell the whole story.
So, with the second winningest coach of all time going up against a freshman coach who once called New England home, Patriot Nation should face Thursday night with confidence.
A known enemy (of sorts) to Bill Belichick
It's one thing for Belichick to scout a new opponent. It's a different matter if your opponent once had a spot on your roster.
As a testament to Belichick's longevity and ability to identify bright football minds, he is given the chance to hand one of his former draft picks his third career loss. Kevin O'Connell entered the league as the Patriots' third-round pick in 2008, but after making six passes as a rookie, he never played another NFL loss.
Like former Patriot draft pick Kliff Kingsbury, O'Connell transitioned from the group to the sidelines. And by building a reputation as one of the best young offensive assistants in the league, the 37-year-old empowered himself to lead his own team.
Judging by the initial results, the Vikings appear to be in good hands moving forward.
But just because O'Connell's team is top of the division doesn't mean Thursday will end with a ninth win. Belichick has an excellent record of defeating rookie head coaches, including Sean McDermott during his first season with the Buffalo Bills.
And with the Patriots' defense firing on all cylinders, Kirk Cousins ​​and Co. get into big trouble at home.
New England has the pieces to further expose the most overrated team in the NFL
An 8-2 record might make Minnesota the team to beat in the NFC North, but it certainly doesn't make them the best team in the conference.
In fact, a deeper dive into some other numbers shows that the Vikings are nowhere near as good as their .800 winning percentage reflects.
Coming from a season where they averaged 25 points per game, they are actually average fewer points per game (23.1) in Cousins' first year under O'Connell. Meanwhile, Minnesota's defense ranks only 19th in points allowed (23.1 per game).
Further evidence that the Vikings' 8-2 record is overrated?
According to Football Outsiders, they rank 24th overall DVOA – five spots below the Jacksonville Jaguars. By comparison, Belichick's Patriots, for all their offense problems, check in at number 11.
That surprisingly high figure has almost everything to do with New England's No. 1 ranking in Defense DVOA. Jerod Mayo and Steve Belichick did a great job coordinating a unit that consistently put pressure on quarterbacks and played tacky coverage.
With NFL Defensive Player of the Year nominee Matthew Judon effectively employed in stunts and Deatrich Wise Jr.
Winning the battle up front will boost a secondary that has exceeded preseason expectations. Even after JC Jackson went free, the Patriots haven't missed a beat on corners, with veteran Jonathan Jones making a smooth transition from the lock to the perimeter. Plus, rookies Jack Jones and Marcus Jones look like long-term building blocks.
Combining a strong passing rush with tight coverage of Justin Jefferson (who will no doubt face double teams) and TJ Hockenson should make life difficult for Cousins, who is in the midst of his least effective campaign in Minnesota.
Can the Patriots finally get their offense in the right direction against the Vikings?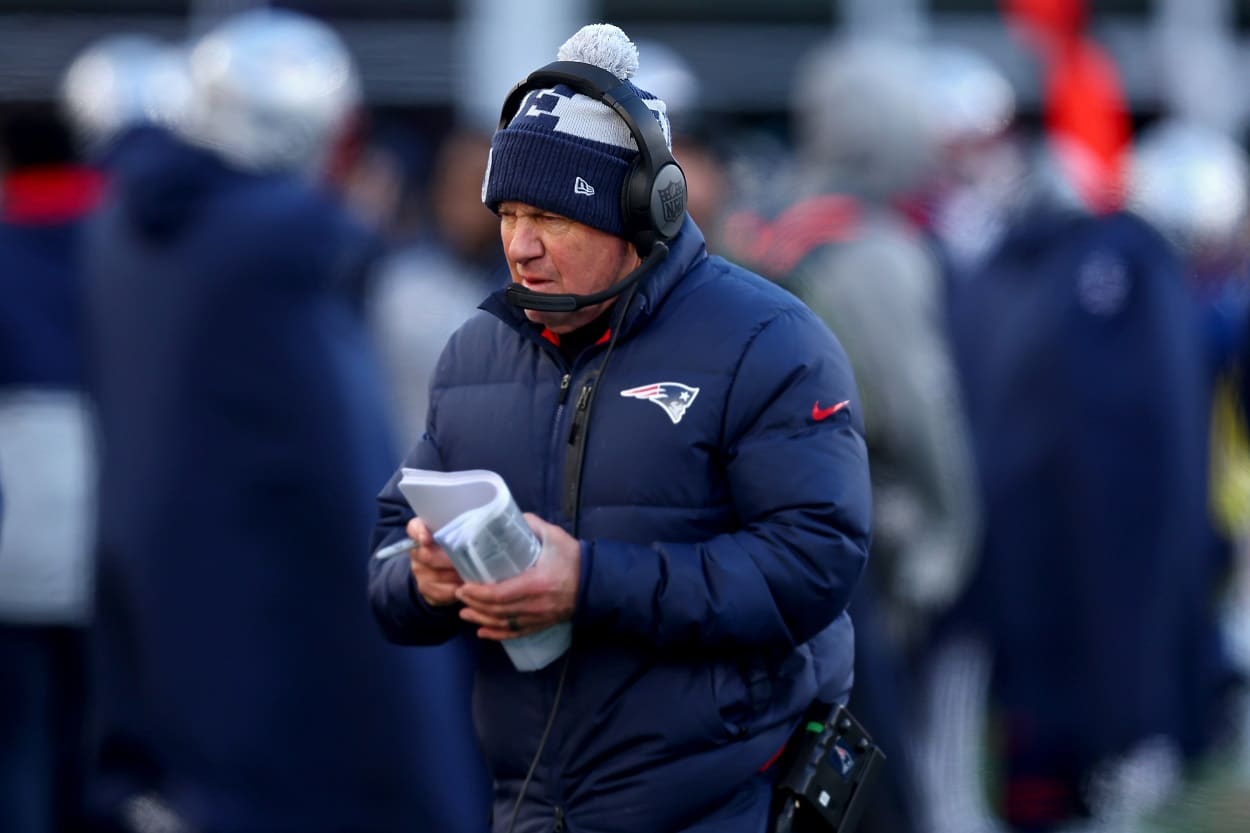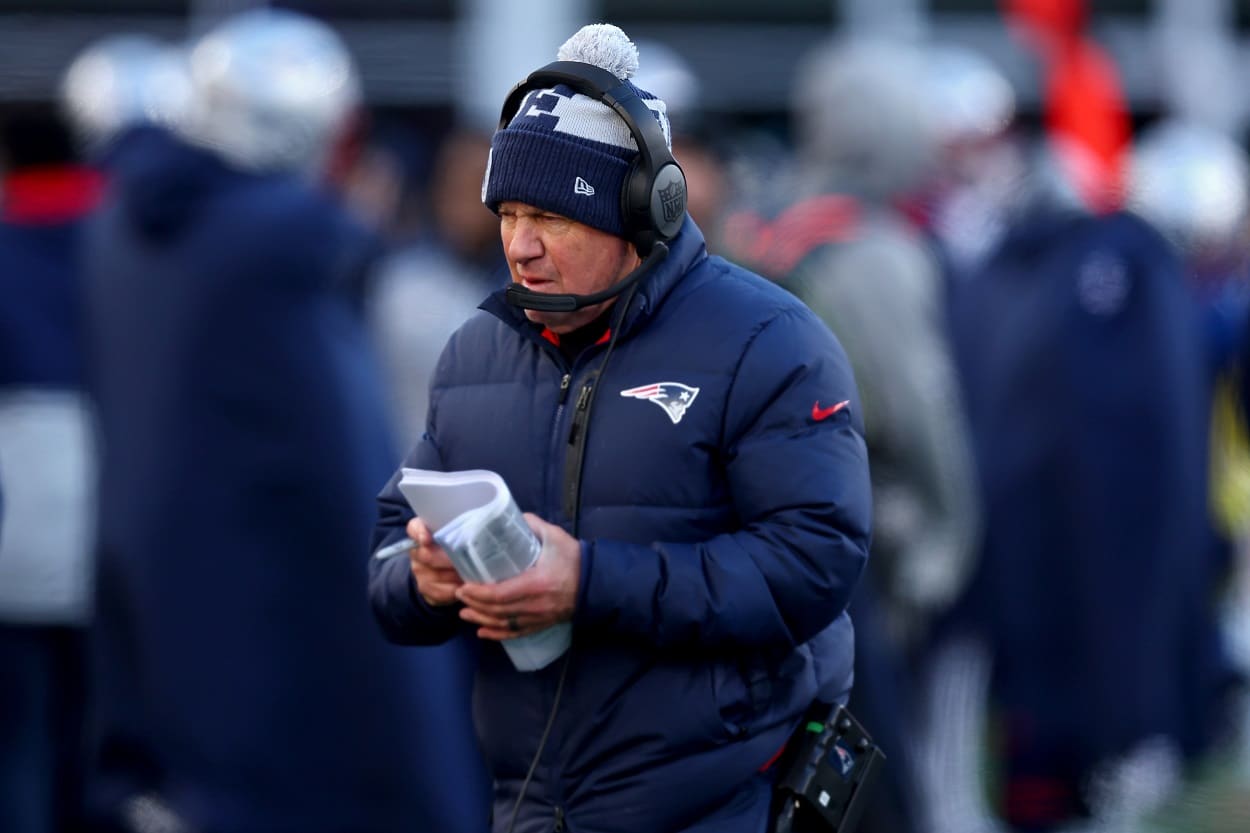 RELATED: NFL fans are about to get a heavy dose of the New England Patriots, whether they like it or not
While the Vikings and the Patriots are currently on the verge of making the playoffs, both teams have flaws that make it difficult to actually see them compete for a Super Bowl title. Ultimately, the highly experienced Belichick understands better than anyone how to expose weaknesses, and you can bet he'll have some insight into O'Connell's mindset thanks to his upbringing in the Patriots' system.
Whether New England fans have anything to be thankful for at the final whistle depends a lot on how Matt Patricia handles Mac Jones and the offense. Last week's 10-3 win over the Jets did nothing to inspire confidence over Belichick's odd decision to entrust a defensive coach with no play-calling experience in managing both the offensive line and overall offense.
Will Patricia finally begin to show some semblance of growth in any way? With injuries to Isaiah Wynn and David Andrews leaving the line at less than full power, Jones may have even less time to pitch. So Patricia not only has to figure out how to get more out of a depleted group, but he also has to call plays, communicate and make adjustments with a quarterback who clearly isn't the same player he was a year ago.
The Vikings game offers Patricia a chance to build on what was a solid performance from Jones against a fast, physical Jets defense.
Powering the dynamic duo of Rhamondre Stevenson and Damien Harris to set up the play-action passing game should be a focal point in this week's game plan. In addition, Patricia must figure out simple ways for Jones to get the ball into the hands of the highly paid tight tandem of Hunter Henry and Jonnu Smith.
Right now, the Patriots just need a average offense to be really taken seriously in the AFC. With a stingy defense ranked second in points allowed, they just need the offense to score a few touchdowns and not turn the ball over.
But is a unit coached by Patricia capable of performing at that level?
So far the answer has been a resounding no.
Perhaps the freshman year offensive coordinator will finally turn the corner and face a team led by a freshman head coach. However, if that happens, it's only because of the man who inexplicably brought him back to Foxborough.
After all, as Kevin O'Connell learned the hard way over a decade ago, everything runs through Bill Belichick in New England.
Do you have thoughts on this topic? Keep the conversation going in our comments section below.